Virgin Islands 32nd Legislature Convenes Final Session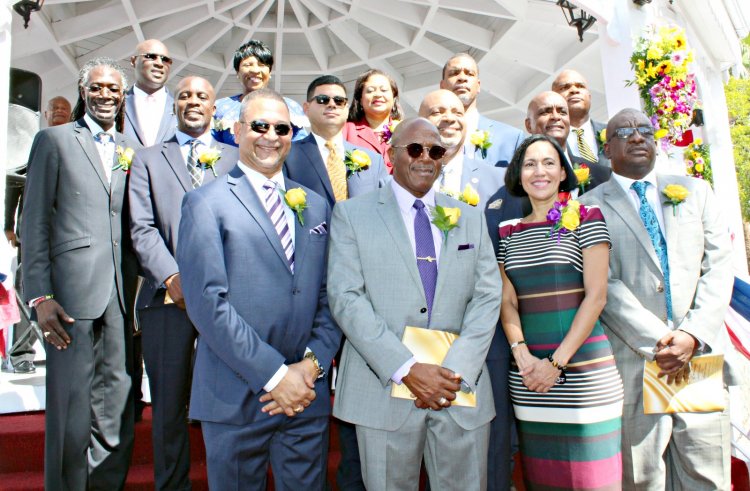 32nd Legislature of the Virgin Islands
The Lame Duck Legislature of the US Virgin Islands to conduct Final Session
The 32nd Legislature of the United States Virgin Islands will convene for is final time on Friday, December 28, 2018, at 10 a.m. at the Earle B. Ottley Legislative Hall on St. Thomas Virgin Islands. This lame duck session will feature seven lease agreements, one consideration of a Quit Claim Deed, 11 Bills for consideration and who knows how many special orders will surface and yes the infamous "Bus".
The "Bus" refers to a sacrificial bill that comes to the floor that a majority of lawmakers determine how many nongermane amendments each senator can offer to this bill that affects other critical pieces of legislation that already exists. So as we take a look at this ambitious agenda let's dig a little deeper.
Of the 7 Lease Agreements up for consideration 5 are of agreements dealing with the promotion and growth of the Agriculture Industry here in the territory. However, there are two that caused for a pause. Bill No. 32-0336 and 32-0338 are lease agreements between the Government of the VI and Marco St. Croix, Inc and THAW, LLC d/b/a #1 Gopher respectively. After reviewing these bills and their summaries one thing jumps out. There is no mention of the length of these two agreements. Are they for 5, 10, 25, 50 or a 100 years? But one thing for sure is that the common denominator here is their primary sponsor: Sen. Kurt Vialet.
The Quit Claim Deed Bill No. 32-0341 seeks to sell a portion of the Cowpet Beach Resort Unit that the government claims that it will not refurbish or fix as ti currently cost the government $6,000 to $8,00 per year. Thus they will sell it for a one time purchase of $77,500. It might be too much to ask to fix the unit and have it generate revenue on a monthly basis to the government? "This bill approves the proposed sale of Unit 3012 located in Building L in a group of 16 buildings known as Cowpet Beach Resort Condominium at the property known as Parcels No. 17 8-1-10 and 8-1-11 Estate Nazareth, No. 1 Red Hook Quarter, St. Thomas, Virgin Islands to 18 Regal Rentals, LLC for the sum of $77,500."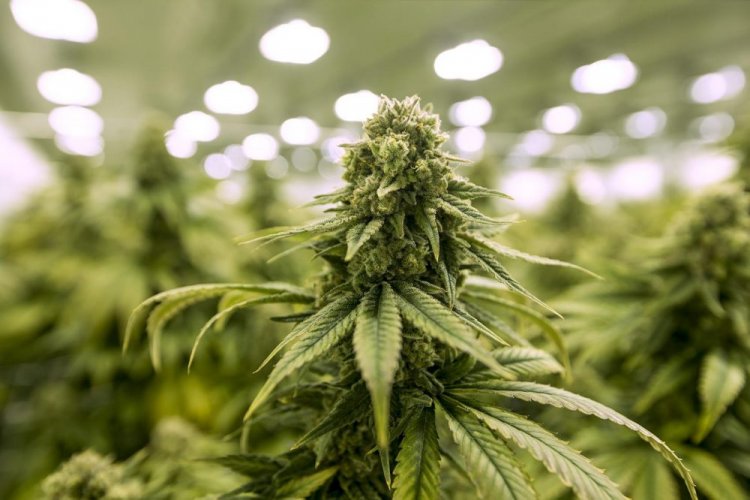 Of the 11 bills left on the agenda, some seem to address the lessons learned from the two category 5 hurricanes that we suffered through in 2017. But the one bill that is the highlight of this section is Bill No. 32-0135 sponsored by Senators T.A. Nelson, Tregenza Roach, and Dwayne Degraff. An Act amending title 19 Virgin Islands Code to add a chapter 34 establishing "The Virgin Islands Medical Cannabis Patient Care Act" as it relates to the medical use and regulation of cannabis, the regulation of Medicinal Cannabis Provisioning Centers, and other related purposes.
This bill has been through a tremendous journey from special ordered to reassignment to being held in committee and amendments to finally being reported out to the floor on December 20, 2018. While this bill was a true testament to changing time and attitudes we too will experience that same faith as the Senate will be a different place with different characters and attitudes.
As more than half of the current senators will be moving on we must leave room for farewells that will no doubt be emotional as we say goodbye to Senators Nelson and Roach. Joining them will be Senators Alicia Chucky Hansen, Neville James, Nellie Rivera-O'Reilly, Jean Forde, Brian Smith, and Sammuel Sanes. Godspeed and thank you all for your service to these United States Virgin Islands.